About Us
We Seek To Show The Reasonableness And Desirability Of Christianity By:
Communicating The Brilliance And Beauty Of Jesus And The Gospel In Creative And Compelling Ways.
Cultivating In Our Own Lives And In The World Around Us The Good, True, And Beautiful For The Good Of All.
Creating New Artifacts, Institutions, And Cultural Spaces Where Jesus Is Seen As Brilliant And Beautiful.
In Short, We Hope To Inspire, Equip, And Collaborate With Like-Minded Christians To Re-Enchant The World.
Along With A Renewed Interest In Religion, An Increasingly Anti-Christian Culture Has Emerged In The Western World. Along With This, The Church Has Grown Anti-Intellectual And Out Of Touch With The Relevancy Of Jesus And The Gospel To All Aspects Of Contemporary Life. As A Result The Gospel Doesn't Get A Fair Hearing. Hence, The Christian Voice Is Muted.
Moreover, Christians Often Find Themselves As Fragmented As Their Non-Christian Neighbors, Unable To Penetrate The Darkness With Light And The Disintegrated With Salt. Hence, The Christian Conscience Is Muted.
Finally, By And Large, Christians View The World In The Same Way As Everyone Else—As Everyday, Ordinary, Or Mundane Instead Of Deeply Beautiful, Mysterious, And Sacred. Hence, The Christian Imagination Is Muted.
We Believe, However, That An Authentic Missionary Encounter With The Culture Is Possible As Christians Join With The Holy Spirit And Others And (1) Embrace God's Call To Love Him With Their Minds And Seek Creative Ways To Proclaim The Goodness, Truth, And Beauty Of Jesus And The Gospel (Renewing A Christian Voice Into Culture); (2) Live Fully Integrated Lives Under The Banner Of Christ (Renewing A Christian Conscience Into Culture); (3) See And Delight In The World God Has Made In The Same Way Jesus Sees And Delights In The World (Renewing The Christian Imagination).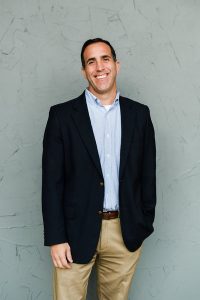 Paul Gould
Founder and President
I am an Associate Professor of Philosophy of Religion and the Director of the M.A. in Philosophy of Religion at Palm Beach Atlantic University. Most days you can find me reading philosophy. People often refer to me as driven, loving, smart, funny, and goofy. The things I'm most passionate about are the gospel getting a fair hearing in our culture, my family, philosophy, making connections between Jesus and the gospel and all of life—oh, and reading good books, hiking, and living the adventurous life. I have my PhD from Purdue University and wrote my dissertation on God's relationship to abstract objects. I'm passionate about the mission of TTI because Jesus is brilliant and beautiful. I want people to know that. I want people to find their joy and hope and satisfaction in him. Today in culture, Jesus and Christianity are misunderstood and maligned. Part of that is our fault. I want to help show others that Christianity is true and exhilarating. In my free time I read, play with kids, hang out with my wife, run, walk, ride bikes—seek beauty in nature, and camp!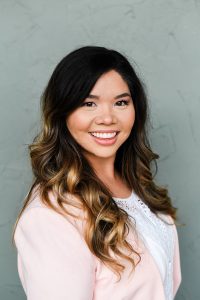 Courtney Gray
Podcast Host
I'm the host of Eudo Podcast! When I'm not with TTI, I'm probably reading for my PhD seminars at Southwestern or watching an episode of the Office. People often describe me as energetic, encouraging, and joyful! Most days you can find me reading (come on Lewis and Austen), working on a good DIY project, handlettering, or having good conversations over a hazelnut latte. My favorite places that I've ever traveled are all in the UK. Especially Oxford and St. Andrews, Scotland. All the tea and scones please! I'm passionate about the TTI mission because I see the need in my own life and of every person to find true wholeness, purpose, and fulfillment. TTI seeks to put Christ on display, the only One in whom we can find these. TTI seeks to engage the whole person–head, heart, and hands, and to provide resources that reveal the goodness, truth, and beauty of Christ and His Kingdom.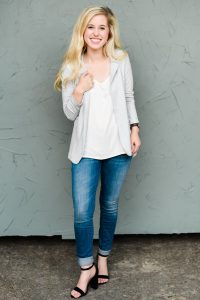 Avery Earl Fanning
Creative Director
I'm an entrepreneur at heart, business owner, student, and dog lover. People often refer to me as happy, dedicated, and outgoing. The things I'm most passionate about are showing the gospel to be reasonable, incorporating beauty into everyday life, and the united between truth and beauty. I am currently finishing up my undergrad in humanities and philosophy, while simultaneously beginning my masters degree in philosophy at Southwestern Baptist Theology Seminary in the spring. When I'm not working with TTI you'll find me doing homework, working on my photography business, grading papers, or snuggling my two golden retrievers. My job at TTI is over all the things the public sees. I oversee our brand, make sure our content is assessable, and partner with our other team mates to make sure that our content goes live! I'm passionate about the TTI mission because Jesus is brilliant and beautiful. I'm passionate about the gospel getting a fair hearing, having a correct view of culture, and showing that the gospel fulfills all of the desires found in the human condition.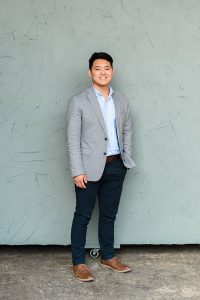 Chris Lee
Content Coordinator and Ideas for the Kingdom Editor
Part of my job here at TTI is overseeing the curation of content published through TTI! I hold a Master of Arts in Philosophy, a Master of Arts in Christian Apologetics, and a Th.M in Ethics from Southwestern Seminary (Fort Worth, TX) and am currently pursuing a Ph.D. in Philosophy from Southeastern Seminary (Wake Forest, NC). So you'll always be able to find me at the library, a local coffee shop, or in nature with a good book in hand! I'm passionate about the TTI mission because goodness, truth, and beauty are what all of our hearts desire and I am passionate about showing how all three find their culmination in Jesus Christ.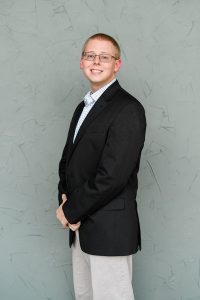 Neil Williams
Video and Content Production
My job here at TTI is to work with video and content production! I help provide content for our video projects and with the articles we publish. When I'm not working with TTI, I'm either hanging out with my family or working at Southwestern Seminary as a photographer and videographer. I'm also referred to as "that camera guy" because it's not often you see me without one. I have a wife, Sarah, a daughter, Jane, and one child on the way. I am also a student at SWBTS in the M.A. in Philosophy program so I spend a lot of time in class and reading/writing papers. I'm passionate about telling stories, my family, serving the Lord, and helping those who are experiencing poverty. I believe that TTI is a light in a world that it overly saturated in negative entertainment and arts. I believe TTI will be a place where Christians can go to better understand the role in which God intended beauty and imagination to play in their lives. These subjects are a passion of mine and I want to help in any way that I can.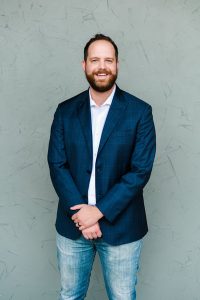 Lucas Shipman
Arts Initiative Leader and Video Producer
Most days you can find me working hard for a non-profit that serves kids and prayerfully leading my family. I am mostly known for running ForOurKing.org, being a pastor, teacher, and worship leader in the local church. The things I am most passionate about in life are my wife, Natalie, and 3 beautiful kids; Max, Piper, and Graham. I pray we are a family that loves Jesus and His Church ferociously. I work with TTI by managing ArtandtheKingdom.org, and producing creative videos. I love the possibilities video offers us as disciples of Jesus. I worked as a youth pastor for about 5 years, and have been able to keep up with so many students (now college age, and beyond!) through my ministry, ForOurKing.org (https://www.youtube.com/ForOurKing) . It's a beautiful thing to be able to impact people and point them to Jesus anywhere on the planet through video. I want to serve people through TTI who struggle with finding meaning in their lives. I want to come along side those who have been beat down by the world and its humanistic and fatalistic droning. People know there is something more to life than what's been offered to them. We all catch whiffs of transcendence in ordinary moments. But what do we do then? Chalk it up to coincidence or brain patterns? Or do we see those moments for what they are; glimpses of the world to come, and the One who is making all things new.